Free shipping on Orders of $30 dollars or more
Your skin will thank you!
Goat milk can truly benefit your skin's health. It is wonderful for people with dry or sensitive skin, or conditions such as eczema and psoriasis.  Goat milk contains alpha-hydroxy acids such as lactic acid which help remove dead skin cells from the surface of the skin. As we age our cellular regeneration slows and dead skin cells are sloughed much slower then children. The turn over of our cells and the sloughing is what makes a baby's skin so soft. Alpha-hydroxy acids aid the skin in removing the dead dull skin cells from the surface and allowing the softer smoother skin underneath to surface.  Removing dead skin cells will help many skin conditions by removing irritation and skin cell build up.  Read More
Shop our Goat's Milk Body Washes
Time to think about your Summer hair
Hydration Therapy Shampoo is sulfate free, paraben free and pH balanced. Pro Vitamin B complex, honey and silk protein in our Hydration Therapy strengthen, hydrate and smooth hair, closing the cuticle, making hair less tangled, smoother and shinier.
Hydration Therapy Conditioner leaves your hair soft, silky, shiny and healthy. Balancing moisture leaves and strengthening hair with silk proteins. Olive oil hydrates dry, undernourished hair  that is often hard to style.
Silk proteins bind to the keratin that we have in our hair creating a layer to help protect against moisture loss. During this binding process the silk proteins are able to penetrate and strengthen damaged hair.

Honey is a natural humectant grabbing moisture from the environment and binding it to your hair. It is an emollient, which means it is a natural softener. This makes it a great hair conditioner leaving your hair smooth, soft and hydrated.   Shop Now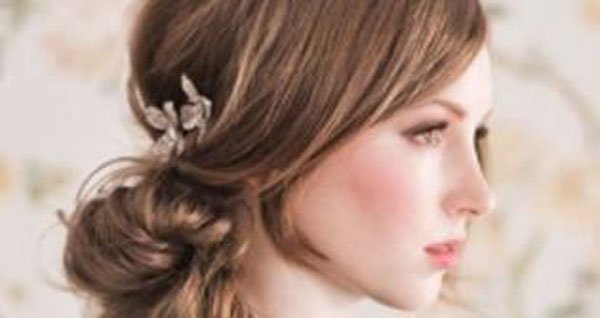 Professional & Friendly 
The full service salon and spa is dedicated to the refinement of your own personal style with grace, elegance and beauty.  Offering a full range of services including: Hair design, nail care, waxing, bridal services, spa packages and parties, facials, body treatments, massage and reflexology, and so much more.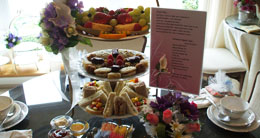 ​Warm & Cozy
The Calla Lily Tea Room will provide you with a great event experience and delicious foods. Our Scones, desserts and finger sandwiches are all handmade. Salads are fresh from the market and assembled before served. Soups are piping hot off the stove, made from scratch with the freshest ingredients.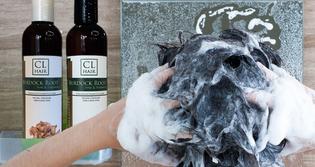 ​Nature meets Science
We are a handcrafted cosmetics company that strives to help our environment and our community. We employ single moms that have a hard time finding employment around their children's schedule, and allow them to be creative and inventive. We value our employees input in the creative process
About Us
We strive to build a community of employed young women, single mothers, and stay at home moms who need a creative outlet out side of the home. This allows them to explore their inventive and creative sides. Our company goal is to empower these women beyond their most important role, motherhood, to be more than a mother and gives young woman purpose and direction. They become designers, artists and creators. At Calla Lily you're not just an employee you're family.
FROM THE SHOP
Our Hair, Body, and Skin Care are handcrafted and made in the USA